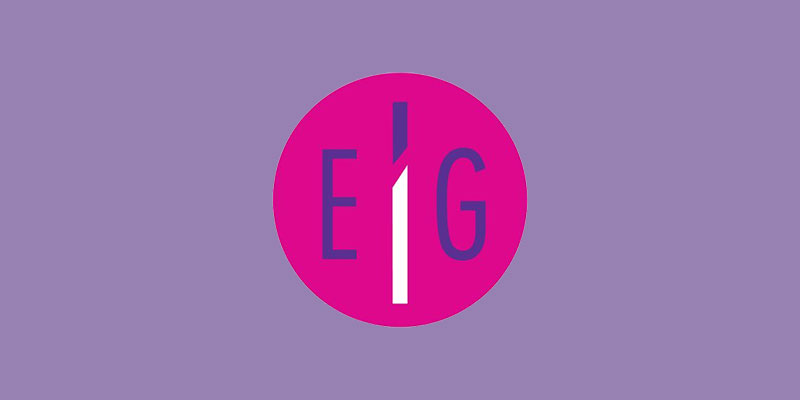 Each year, we host our annual Empowering Girls event where we bring in barrier-breaking women to share their stories, encourage attendees to chase their dreams, and teach them how to overcome adversity. Our team spends a considerable amount of time connecting with potential speakers and learning their stories to ensure the message they are sharing is relevant to each of you. We are thrilled to introduce this year's speaker lineup below! If you are interested in being considered as a speaker for future events, send our team an email at empoweringgirlsforlife@gmail.com. To register for your free ticket, click here.
Rachel Chen – Chicago's top fashion blogger and digital influencer
Rachel Chen "Vintagedolls" is Chicago's top fashion blogger & digital influencer. Known for her jetsetter life and penchant for luxury items, Rachel has amassed over 1,000,000 followers on social media since launching her blog in 2015. Based in Chicago but never in one place for too long, Rachel showcases her life and encourages others to live life to the fullest. She is constantly striving to redefine the definition of a "millennial". After graduating from the University of Illinois at Urbana-Champaign with a degree in Actuarial Science, Rachel has taken a leap of faith into the digital world. She captivates her audience with her unique, 3-photo color scheme. Rachel's bright and inviting photos—often with a touch of pink—are the perfect representation of how she views the world. Her photos invoke a sense of wanderlust and adventure while encouraging others to live life to the fullest. Join her on her journey as she continues to navigate life and the world.
Jordyn Bahl – All-American softball player and NCAA Division I National Champion at the University of Oklahoma
What is important to Jordyn Bahl:
FAITH
* my spiritual health and relationship with the Lord is of my top priorities because this keeps me grounded in my life and I realize that it is ultimately what matters the most. He is the only thing in this world that doesn't change, so he is my rock. When the time comes for me to meet my creator, nothing in my life will have mattered besides this. He has gifted me amazing people, opportunities, and resources to help me succeed.
FAMILY
* my parents Dave and Emily have always loved my unconditionally, kept me grounded, and made several sacrifices to support me in my dreams and ambitions. Not just in softball, but in having other hobbies, and having an appreciation for the outdoors and God's beauty on display.
* My 3 brothers, hayden (21), Broden (18), and Bryson (16), have been my best friends and my biggest fans my entire life. As friends have come and gone they have remained, and always had my back. They still see me as the same sister to them that I was when I was 8 years old before my softball journey took off.
*My dog Remi. This 10 month old black lab gives me a glimpse of God's unconditional love everyday. when I come home after a long day she doesn't know what kind of day I had, she just knows she loves me and is happy to see me. Sometimes her cuddles are all I need after a long day.
THIS COUNTRY
* I have several relatives who have served to defend this country and our freedom. I have the upmost respect not only for those that serve, but also for their families, as they are offering up a piece of their mom, dad, brother, sister, grandma, grandpa, aunt, uncle, etc. Freedom isn't free.
FIRST RESPONDERS
* Having a dad who has been a firefighter for 20 years, I never knew anything different as a child. As stated above, I will always have to most respect for those that serve and their families. For all of the missed milestone moments in their children's life, to missed holidays, thank you for your selfless character.
SOFTBALL ACHIEVEMENTS
* Big 12 Conference Season Champions
* Big 12 co-pitcher of the year
* Big 12 freshman of the year
* Big 12 1st team All-American
* NFCA freshman of the year
* NFCA All-American
* Division 1 NCAA National Champions
Kate Drohan – Head Softball Coach, Northwestern University
Head coach Kate Drohan has built the Wildcats into a perennial power, winning three Big Ten Championships while qualifying for three Women's College World Series appearances alongside her twin sister and associate head coach, Caryl Drohan. Kate Drohan took over the 'Cats after serving as an assistant under legendary head coach Sharon Drysdale for four seasons.
Drohan led the 'Cats on an incredible five-year stretch from 2005-09 in which NU compiled a combined record of 215-77, reached the Super Regional round of the NCAA Tournament four times and became the first private school in NCAA history to advance to the WCWS semifinals in consecutive years (2006-07). Overall under Drohan, NU has made 15 NCAA Tourney appearances and has claimed six NCAA Regional titles. On March 27, 2021, the Drohans became Northwestern softball's all-time wins leaders with a 15-7 win over Wisconsin for their 641st career win.
Drohan already has cemented her status as one of the best coaches in Big Ten history, becoming the sixth conference coach (including Drysdale) to take a Big Ten schools to the WCWS. At the time, Drohan was one of two B1G coaches to make the final pairing in Oklahoma City.
Drohan led the 'Cats to her third WCWS appearance and earned her fourth Big Ten Coach of the Year award in the 2022 season, compiling a 45-13 record in the process. Northwestern went 19-4 in conference play before sweeping the Evanston Regional and defeating Arizona St. in the Tempe Super Regional to advance to the WCWS. Under Drohan's tutelage, eight Wildcats earned All-Big Ten awards, with Rachel Lewis named Player of the Year and Danielle Williams unanimous Pitcher of the Year.
In Drohan's 20th season at the helm of Northwestern softball in 2021, the Wildcats earned a third place finish in the Big Ten and secured a berth in the 2021 NCAA Tournament, marking the 14th in the Drohan era as well as Northwestern's sixth over the last seven tournaments.
Ellie Cooper – Certified Mental Performance Coach, Director of Player Performance, Florida State University Softball
Currently, Ellie Cooper is the Director of Player Performance for the Florida State Softball Program. She was born in New Zealand and grew up in St. Louis Missouri. She played her collegiate softball career as a second basemen at Florida State University from 2014-2017. In her time at Florida State she was fortunate to be the captain and a 4 time ACC Champion; she also appeared in 4 super regionals and made it to the Women's College World Series twice. In 2018, she joined the Coaching staff at FSU as the student assistant coach where she was coaching first base when they won the National Championship. Cooper also competed for the New Zealand National team in 6 world championships where she was the Captain for my last two World Championship competitions.
In her time playing and coaching she realized how important the mental side of the game and life was, which led her to be inspired to become a mental performance coach. Cooper is now a certified mental performance coach and the Owner of Ellie Cooper Elite Performance where she does one-on-one coaching and group consulting relating to mastering mental performance in life and in sports. Lastly, she is the Lead Facilitator for the Athletes Unlimited Professional softball league.
Julianne Sitch – Head Men's Soccer Coach at UChicago, former pro women's soccer player for Sky Blue FC
Julianne Sitch was hired as UChicago's head men's soccer coach in April 2022.
In Sitch's debut campaign in 2022, the Maroons captured their first NCAA Division III championship in program history by defeating Williams College 2-0 in the national title match. UChicago posted a 22-0-1 mark to set a new school record for wins in a season and its .978 winning percentage led the nation. The Maroons also won the University Athletic Association title with a 6-0-1 record. The defense recorded 13 shutouts while only allowing 11 goals. Only one opponent all year scored more than one goal versus the Maroons. UChicago trailed for only 64 minutes all season out of 2,090 minutes played.
The 2022 squad's accolades included one All-American (Richard Gillespie), five All-Region selections and seven All-UAA honorees. Sitch and her assistants were named the United Soccer Coaches' National Coaching Staff of the Year, USC Region VIII Coaching Staff of the Year and UAA Coaching Staff of the Year.
On the international level, Sitch worked with the U.S. Soccer Youth National Team (2019-20). She was the Assistant Coach for the Under-16 Girls National Team (GNT), which took first place in the UEFA Women's International Development Tournament in Portugal.
A native of Oswego, Ill., Sitch was Illinois Gatorade Women's High School Soccer Player of the Year in 2002. She went on to compile record-setting numbers at DePaul University. Sitch broke the school's career records in points (90), goals (32) and assists (26). Her collegiate honors included Second Team NSCAA All-American (2003), Conference USA Player of the Year (2003) and First Team All-Big East (2005). She earned her bachelor's degree from DePaul in Fitness Management & Physical Education in 2007.
Sitch played for the Region II Olympic Development Program, the Under-19 U.S. National Team, and the Under-21 U.S. National Team. She was part of the U-21 national team that won the Nordic Cup in 2004.
As a professional soccer player, Sitch was drafted by Sky Blue FC of the Women's Professional Soccer (WPS) in 2009. The team went on to win the national championship in that inaugural season. Domestically, she played professionally for the Chicago Red Stars, Western New York Flash and Atlanta Beat. Sitch played on the international stage for Melbourne Victory in Australia, as well as Hammarby IF and Balinge IF in Sweden.
Cory Huminsky – Pediatric lung cancer survivor, Cancer Climber member who has scaled Mt. Kilimanjaro
Cory Huminsky's life took on a new path in 2001 at age eleven when she was diagnosed with a rare form of pediatric lung cancer known as carcinoid cancer. She spent about two years travelling back and forth to the hospital for scans, tests, and surgeries until she was discharged as surgically cured. Fast forward five years where Cory is back in the hospital for extreme abdominal cramping, weight loss, and anemia, where she is diagnosed with a chronic autoimmune disease known as ulcerative colitis. Cory had fought illness before, and she was not going to let another diagnosis stop her from reaching her goals.
Cory went on to win Colorado's softball high school state championship her senior year and earned the Colorado Gatorade Player of the Year Award. She received a full ride athletic scholarship to play softball for the University of Pittsburgh, where 12 years later she still holds the program's career and single season ERA records. For three years she ranked in the Top 100 of NCAA D1 pitchers for ERA, she helped Pitt win earn their first ever votes in the NFCA Top 25 Poll, she was a two-year team captain, and a Big East All-Conference selection.
In 2011, Cory found a love for fundraising and began raising money for cancer programs leading her to find Cancer Climber. She has now climbed Mt. Kilimanjaro and trekked to Mt. Everest Base Camp with fellow cancer survivor and mountaineer, Sean Swarner. Never once letting her previous lung cancer or current autoimmune illness stop her from reaching new heights. Cory left her job to start coaching as a full time fastpitch pitching instructor, working daily to help change the lives of young women both on and off the softball field. She is known as a bright light who shares her story in order to empower young women to reach for the sky and never let anything stop them from achieving their dreams.
(Emcee) Sydney Supple – Division 1 softball player at Northwestern University
Supple is a Division I student-athlete at Northwestern University where she plays softball. She currently is a freelance writer for CBS Sports and hosts the podcast "From the Players".